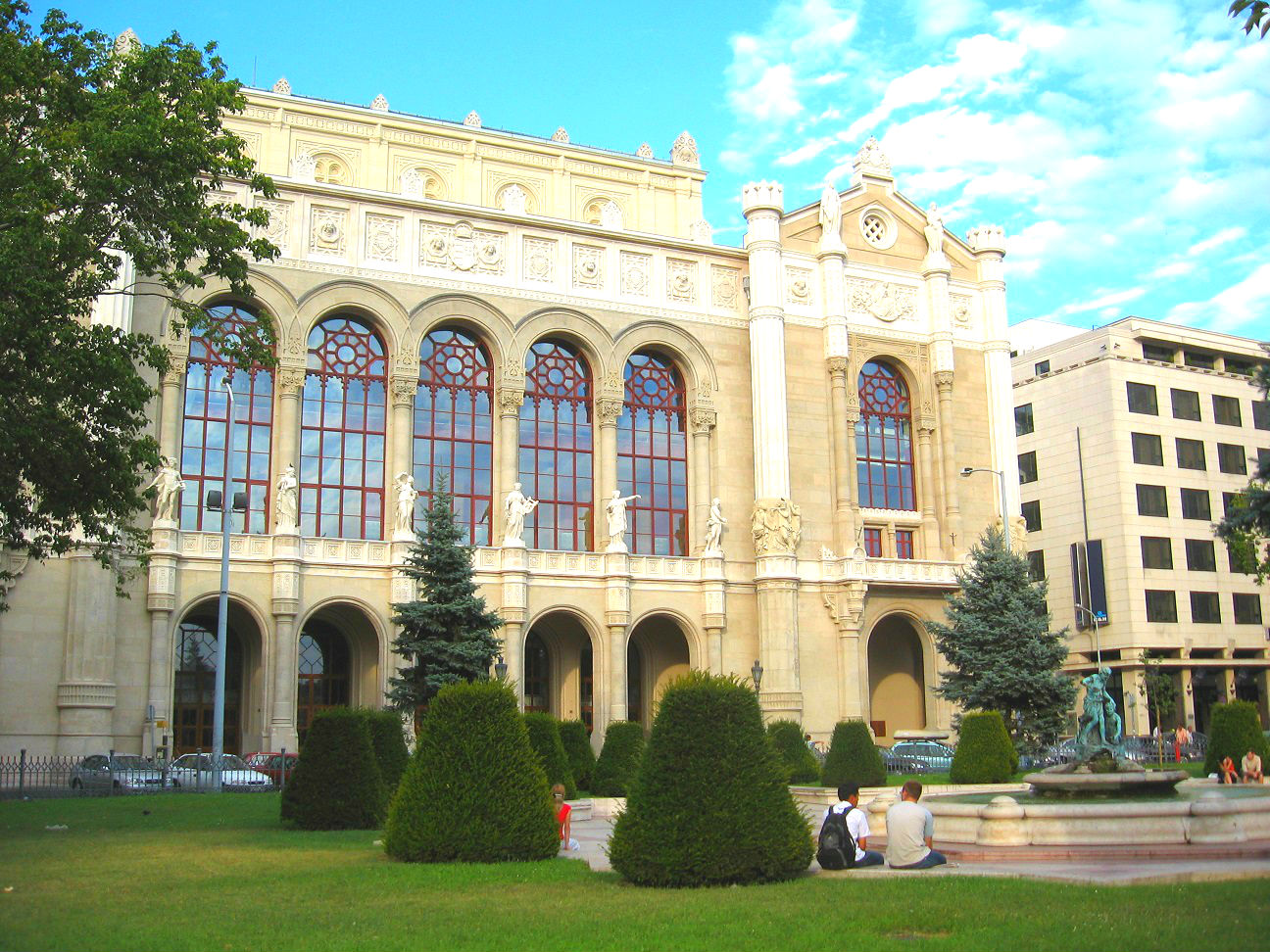 What makes a city interesting? When talking about the interesting cities Nigerians visit, places like London, Dubai and Malaysia are emphasized. We have looked beyond these cities to discover other cities that are just as exciting as falling in love for the first time. Although these cities are by no means new, we think they deserve to be brought to light. We have selected these cities based on interesting places, thrilling activities and passionate people. These cities create buzz and trigger such excitement that will make you want to stay there forever. They remain ground-breakers in fashion, art, design, stunning architecture, unique food, urban scenery – charming neighbourhoods and beautiful gardens. When you put all these together, you've got a destination that will thrill and enliven you and make you one of the happiest people in the world.
We've combed everywhere including the internet, got recommendations from regular travellers and tourists, and we still come up with what we think is an ultimate list of the ten exciting cities every Nigerian should know about and visit.
If you are looking for an interesting city to spend your holiday, go here:
1. Budapest
The city is noted for its adoring architecture, thermal baths, panorama views and spa culture leaving visitors with something to always cherish and remember. The restaurants are very quaint with excellent food and drinks. You get to see hot bars and synagogues side by side, deluxe places next to slums, enjoy swimming from pool to pool in the most famous thermal bath – Szechenyi, and the most interesting areas are district 7 and 8 in Pest region. One traveller said, "District 7 is a Jewish community, you will find interesting things and activities that wear a sign that says modern times are here, my eyes got stuck on a shop that sells sex toys the first time I visited the district, it was funny but interesting too" Budapest seems to have become a perpetual interest to visitors and tourists because the city now attracts millions of visitors every year.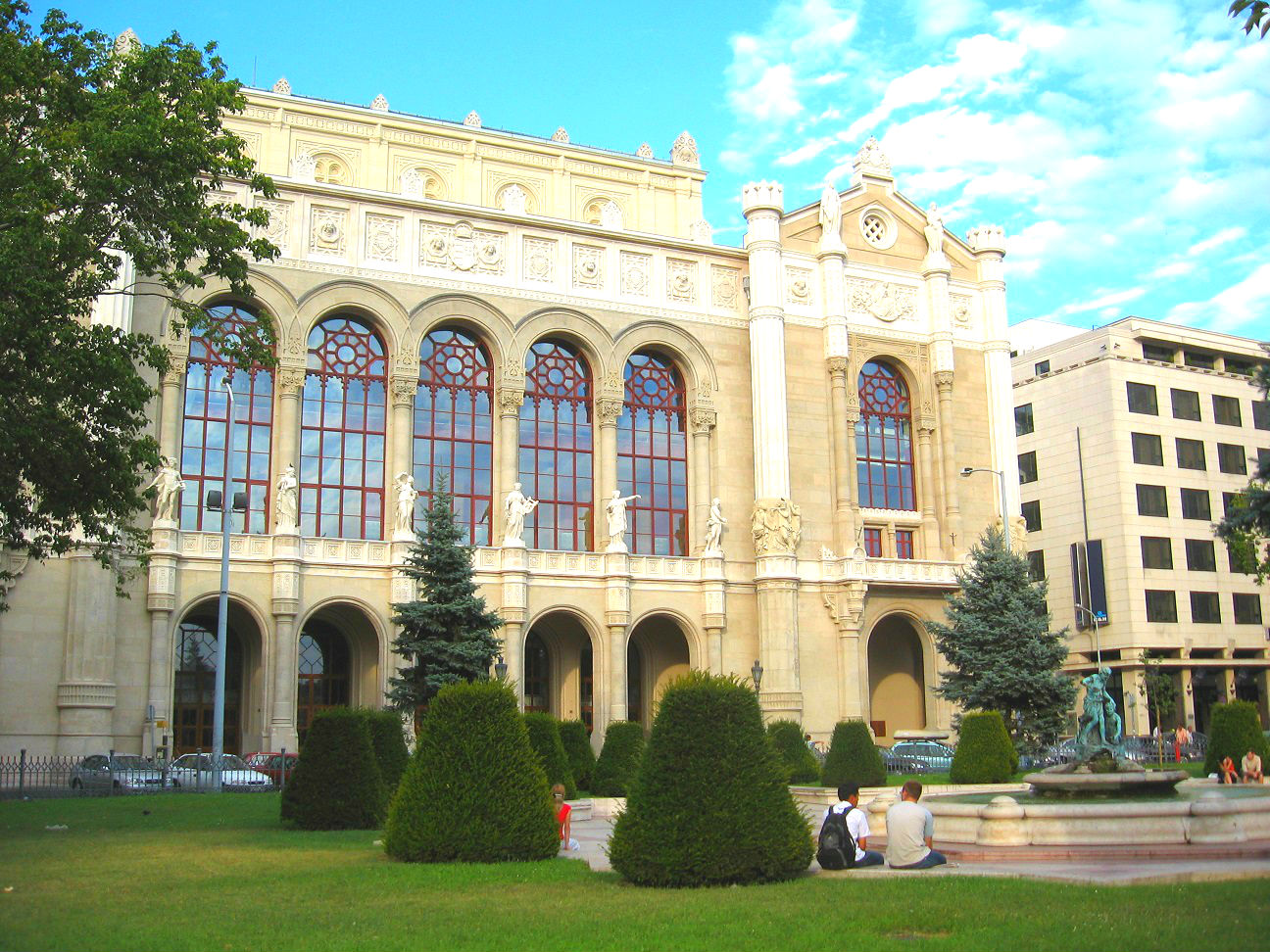 Vigadó Concert Hall, the second largest concert hall in Budapest.
2. Rome
Rome has always been known to be "the city of love" and many Nigerians believe that the city is meant for romantic couples or newly-weds. Rome has endless exploration opportunities and it is not a one-time destination to visit, because there is always something new and interesting happening every day. The city is full of interesting activities, excitement and possibilities that will always make you feel like a Roman even after you have left. The food, espresso or gelato bars, monumental buildings like the Colosseum and the Pantheon, extraordinary works of arts and contemporary attractions. Everyone visit Rome for its landmark attractions but they forget about the scenic streets, the attractive homes decorated with flower pots, the stone-paved roads, scent of green leaves, the chirping of birds, and buzzing sound of soft voices. Here, life is fascinating and there is nothing like it!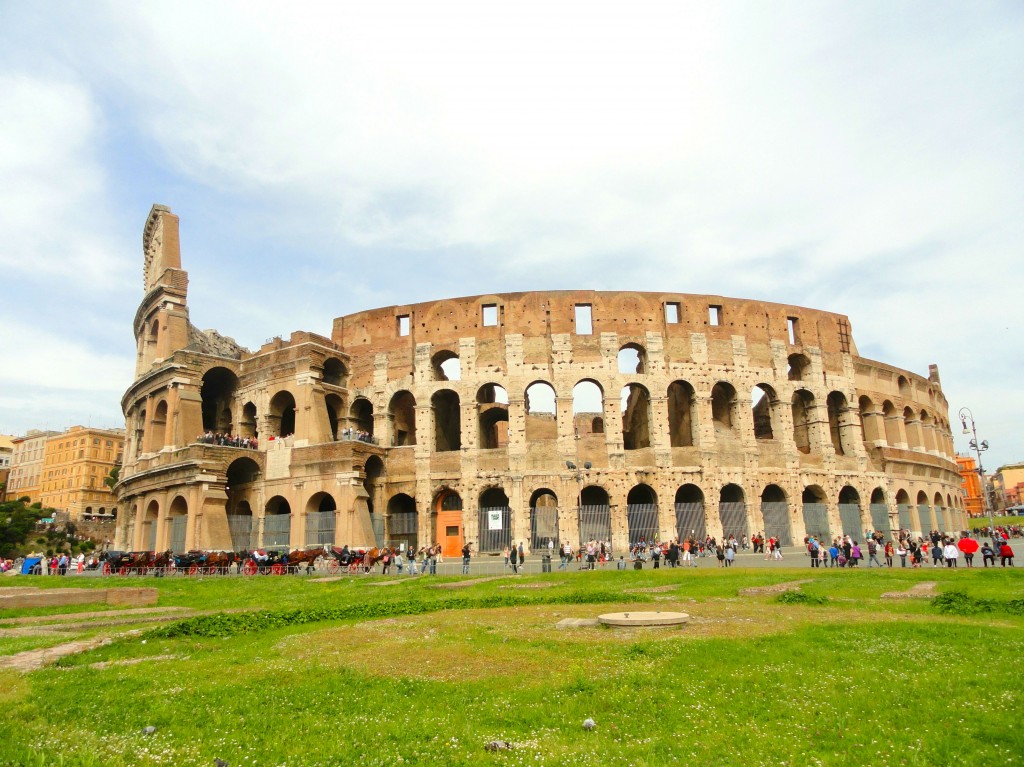 The Colosseum, an elliptical amphitheatre in the centre of the city of Rome.
3. Istanbul
Istanbul is located on both sides of Bosphorus, the connection between Asia and Europe with many historical monuments and scenic attractions such as the Blue Mosque, a historic mosque in the city. The city is full of contrasts, a place where west meets east; you can see a modern Turkish woman dressed in a short skirt or dress and high heels, orthodox Muslim women dressed in a black burka, and modern buildings in an old neighbourhood. You can perceive the baking aroma from baklava bakeries or cooking scents from fried fish or grilled meat when you walk through the streets. Enjoy delicious Turkish meal and pastries at the best restaurants and Cafés, you will never go hungry. There is everything for all senses in the city.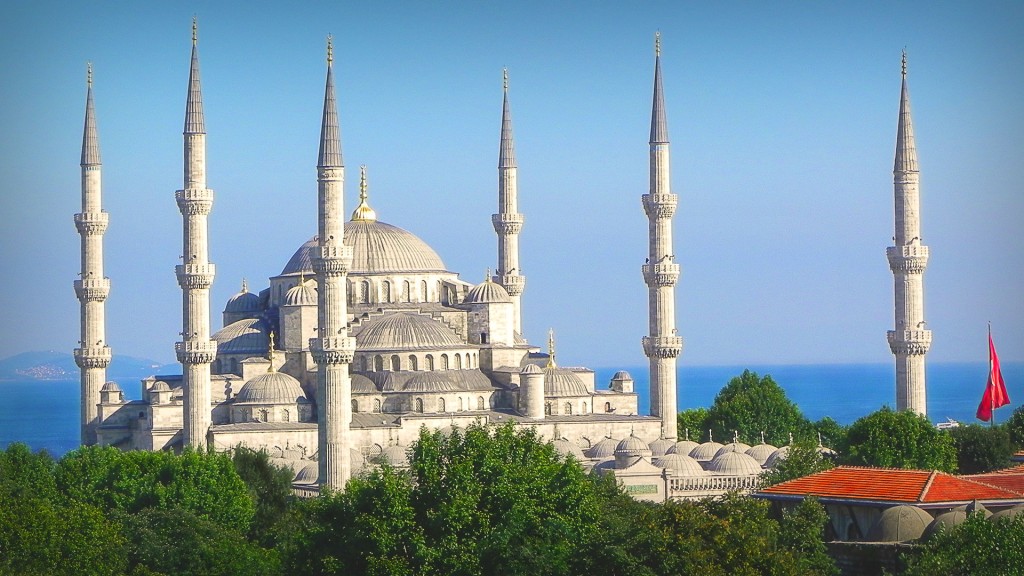 Sultanahmet Mosque, popularly known as the Blue Mosque, a historic mosque in Istanbul.
4. Rio de Janeiro
Rio de Janeiro is a lively town with endless gridlock just like our Lagos, but there is a difference though. The city is timeless, full of cultural experiences, jam-packed with history and cultures that you can ever imagine. The city is hosting the 2014 FIFA World Cup in March and Summer Olympics in 2016. Blessed with natural landscapes, stunning views of the Sugarloaf mountain and the ocean; Rio has outstanding popular attractions – Christ the Redeemer statue, scenic beaches – beautiful girls, the brightness of the sands in Rio beaches – Ipanema and Copacabana, seeing the locals wearing barely nothing and showing quite a lot of their bodies; all these are enough to raise your blood pressure with excitement even before you arrive at the city.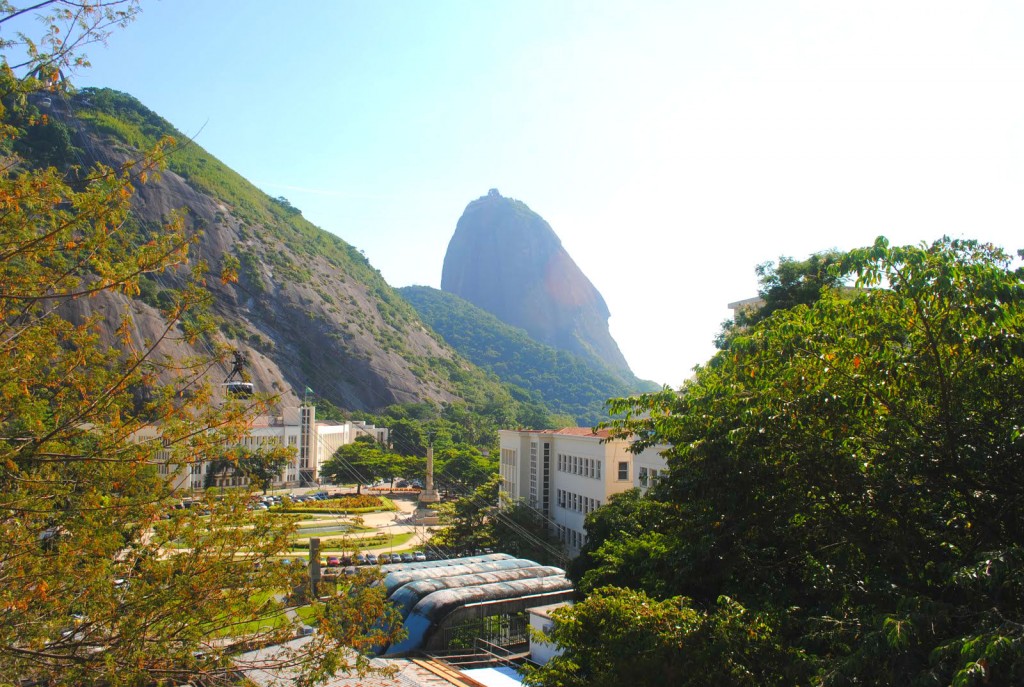 Sugarloaf Mountain, Rio de Janeiro.
5. Beijing
Beijing is an interesting and exotic city, full of cultural experience. Everyone will want to experience this city at least once in life; at least, you get to come back with 'chinko' things. If you love sightseeing, Beijing is the destination for you. There are well-known historical sites that attract visitors from different countries every year. If you have seen any of Jet Li's movies, you would have seen lots of historical monuments and Chinese culture. Beijing is an ultra-interesting city with a blend of history and modern developments. You can enjoy the Chinese foods, ride on famous bicycles, hike the Great Wall of China, enjoy the Chinese music and art performance – the martial arts and its stunt shows and of course, shopping. A visit to Beijing is guaranteed to be unforgettable and you will surely have fun.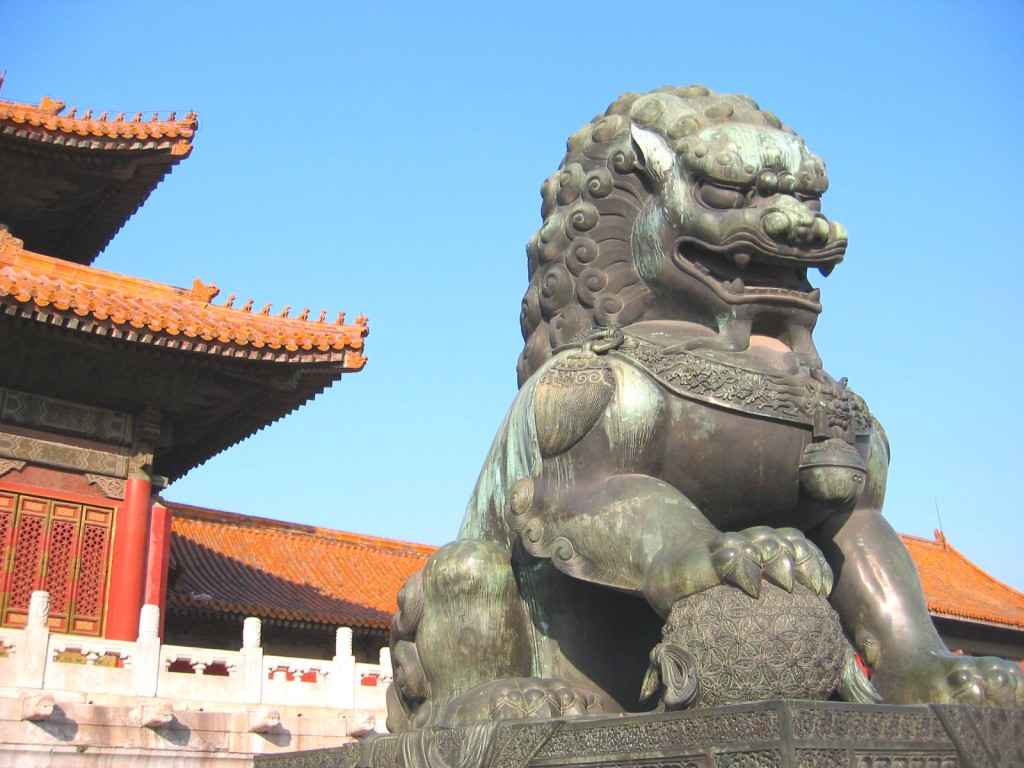 Lions Statue at the Gate of Supreme Harmony in Forbidden City, Beijing.
6. Bangkok
Just like Istanbul, Bangkok is a city of contrast, with some people hanging on to their traditions while some hang on to western development. However, the city invites broad exploration as it's full of extraordinary sights, unique foods and opportunity to treat yourself to the exciting activities the city offers. On Khao San Road, enjoy a foot massage, the most delicious banana pancakes in Bangkok, eat real Thai food – Tiger prawns with Chang beer or Singha beer. Take a boat trip along the river, drive around the city to see the fancy temples and large hotel complexes. Thai people are always friendly and reliable. There is always something extraordinary to see and do in Bangkok, so take a chance and visit the city.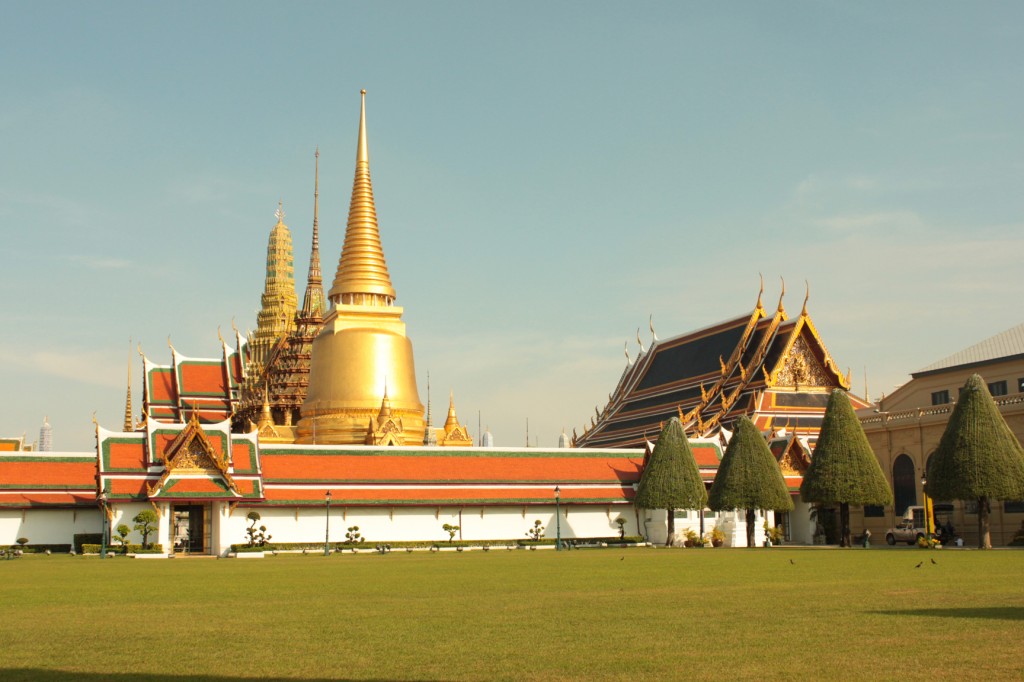 Wat Phra Kaew Temple, the most sacred Buddhist temple in Bangkok, Thailand.
7. Cape Town
Cape Town has become a persistent destination for tourists from all over the world. You can get everything you need in this city, affordable shopping, good food and drinks, beautiful scenery, boat cruise, wine tasting, history and culture, scenic beaches, arts and paintings, natural resources. In short, there are activities to suit all tastes in the city. Ride a cable car at the Table Mountain, see beyond the ocean at the Cape of Good Hope, watch the penguins at the Boulder Bay, go shopping at V & A Waterfront, go whale watching at Hermanus Resorts and see the colourful houses in Bo-kaap district. Cape Town has it all and it's an interesting city to visit.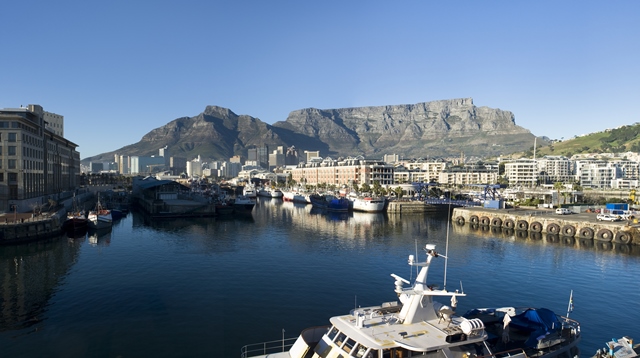 Cape Town, South Africa.
8. Amsterdam
Many Nigerian travellers will tell you that they have been to Amsterdam but never had the opportunity to explore the city because they only had a flight stop-over at Amsterdam Airport Schiphol. The city has lovely canals, impressive architecture, great shopping malls and friendly people who communicate well in English. Amsterdam is a charming city with great history and culture, museums, clubs and bars for endless partying, monuments and stylish architecture, and pretty paved streets. The Flower Market along the Singel canal and the Albert Cuyp Market are interesting places to be in Amsterdam, you can buy everything from the market such as flowers, food, fresh fruits, clothing and many other things. If all Amsterdam offers do not interest you, then nothing will.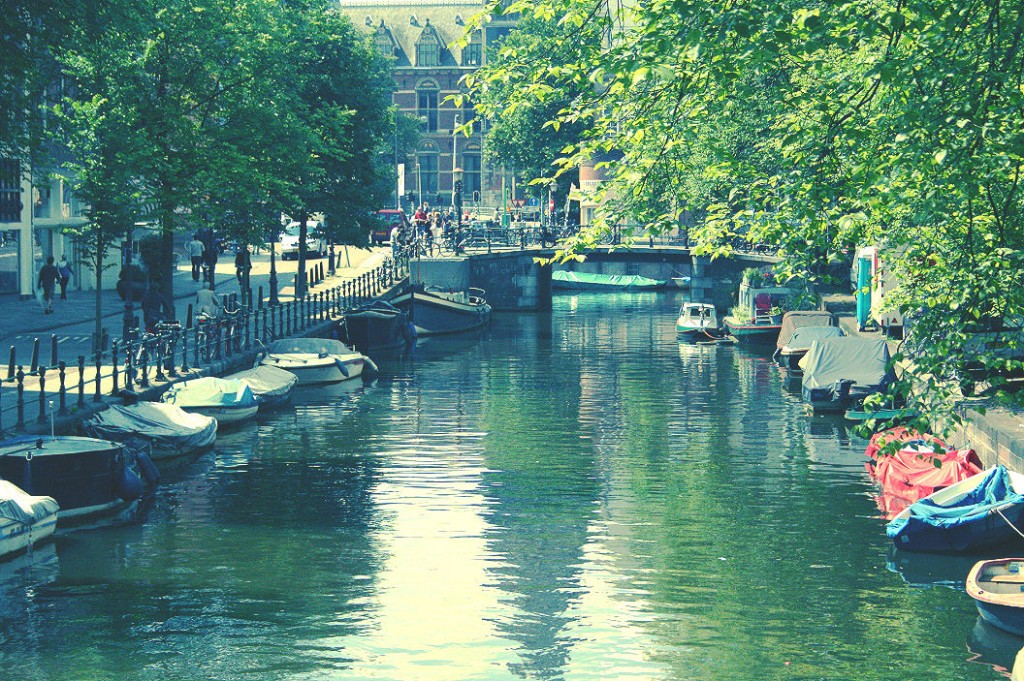 Amsterdam Canal.
9. Paris
Paris, a city every Nigerian will love to see at some point in life. The city has lots of interesting attractions that can knock you out. Take a walk around some streets in the city; see beautiful buildings, smell the aroma from the bakeries, and every other thing that will wake up all your senses. You can explore the city, from the Eiffel Tower to the Arc de Triomphe, from the Jardins du Trocadéro to Avenue d'léna, and from there to Champs-Élysées. There are butcher markets, fruit stores and bakeries around, pizza shops, go on a boat tour at the Seine River and see all of Paris in a flash. It is not difficult to see that Paris is an interesting city.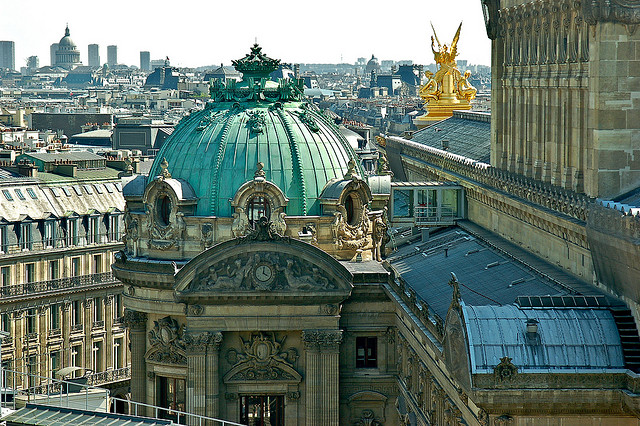 The Palais Garnier, Opera House in Paris
10. Las Vegas
If you like partying hard, Las Vegas is your destination. There is no other city in the world with many bars, casinos, clubs and hotels. Along the street of the Strip, there are always parties around the clock – 24 hours. The city is built as a "grand play area" with casinos, restaurants, clubs, bars and other interesting places for people to enjoy. There are grand buildings with beautiful interiors in the city. You can go on a trip to the old Las Vegas, see colourful lights, play at the casinos and go to the Circus. Check out the tallest building – Stratosphere Hotel and other skyscrapers; enjoy the fastest roller coaster ride in the Amusement Park. Las Vegas is not just about casinos, there are other interesting activities that will stun you. You will surely find something to do in Las Vegas.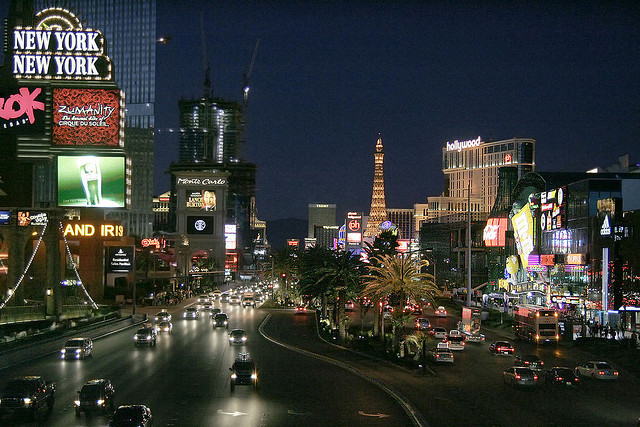 Las Vegas' Nightlife
Is your favourite interesting city on this list? If not, let us know and tell us why you think the city is interesting.