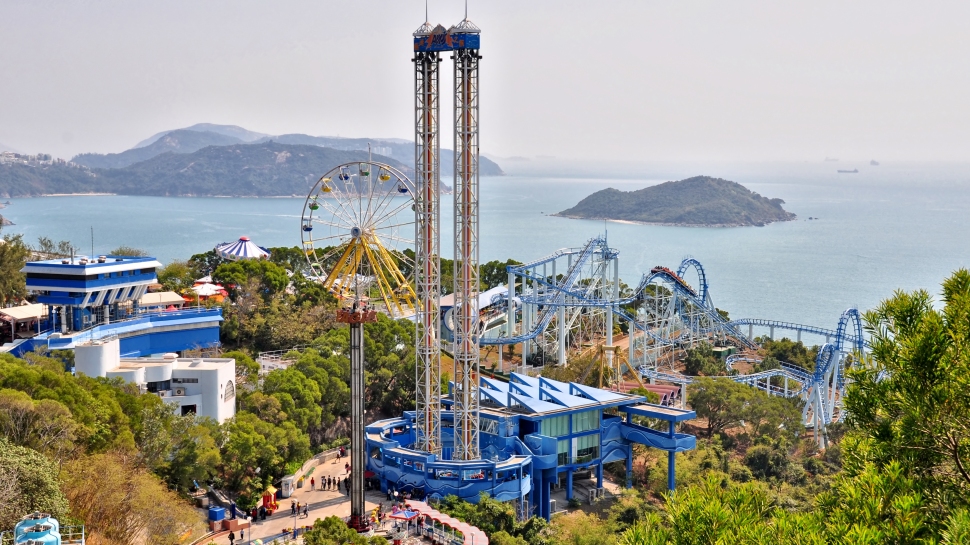 The world is full of wonders and it is a wonderful thing to experience a handful of them in our lifetime. There are innumerable amazing places in the world which make us realize how beautiful God made the earth.
We have handpicked photos of 20 amazing places every Nigerian should know about;
1. Ocean Park, Hong Kong
Ocean Park is the biggest theme pack in HongKong. There are a lot of lively and playful attractions and games in the park.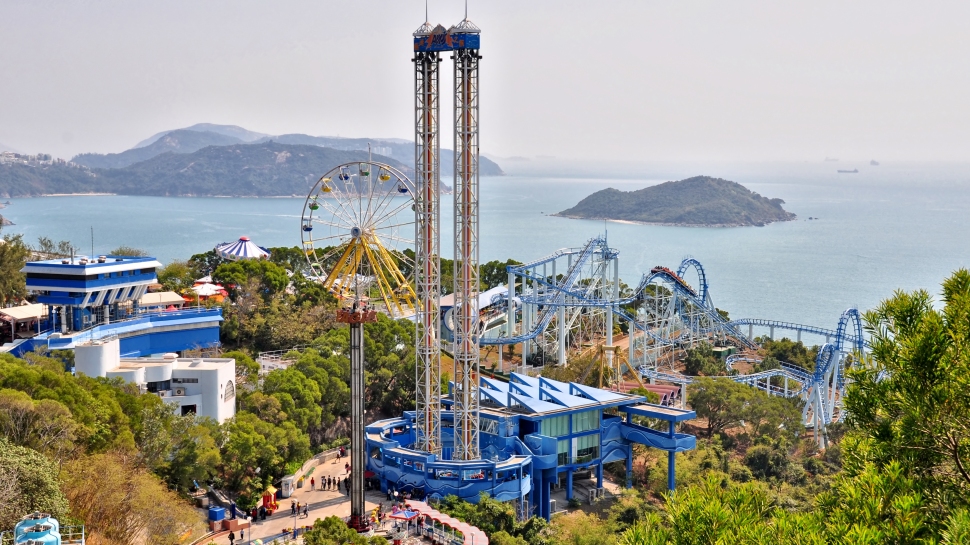 2. Indoor Beach Centre, Berlin
Berlin Indoor Beach Centre, also known as Tropical Islands Resort is the most beautiful and largest indoor beach in the world.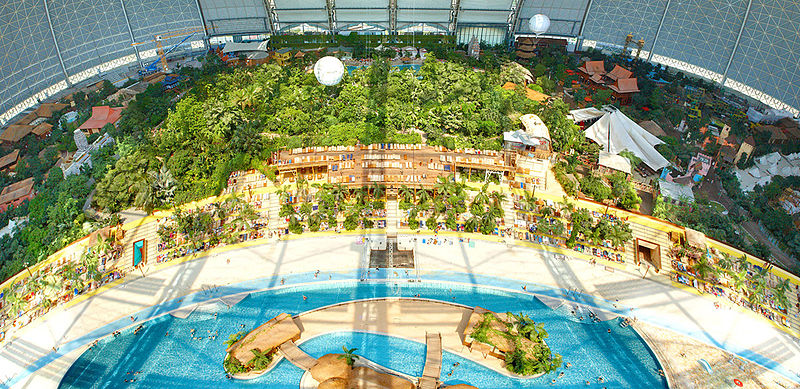 3. Blue Lakes Pass, Colorado
Blue Lakes Pass is a scenic attraction, located in Mount Sneffels Wilderness in southwest Colorado, USA. Blue Lakes Pass is best known for activities like hiking, fishing and camping.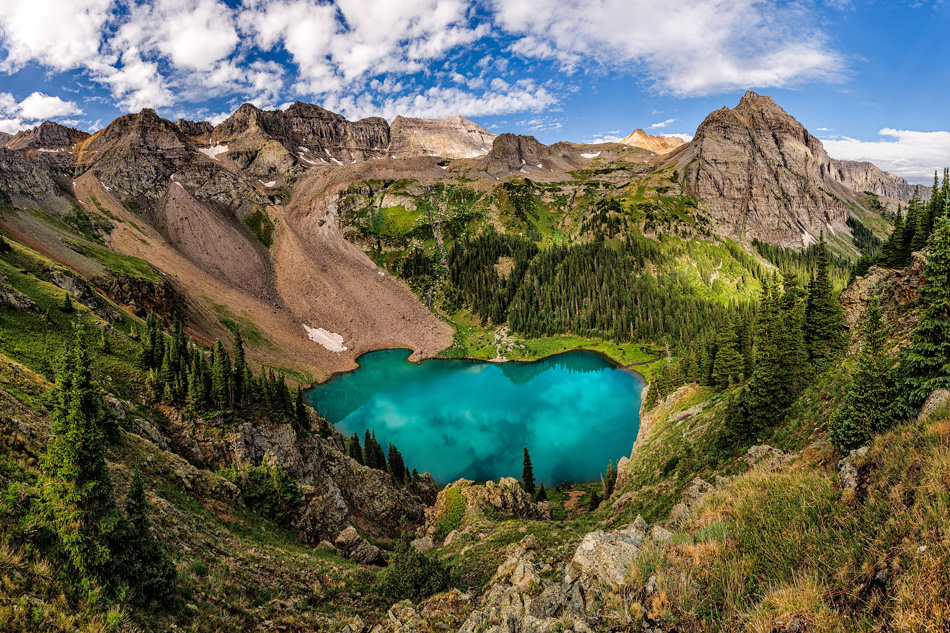 4. Plitvice Lakes, Croatia
Plitvice Lakes is the most popular tourist attraction in Croatia, composed of sixteen lakes which are connected by a series of waterfalls. This attraction is a beauty to behold.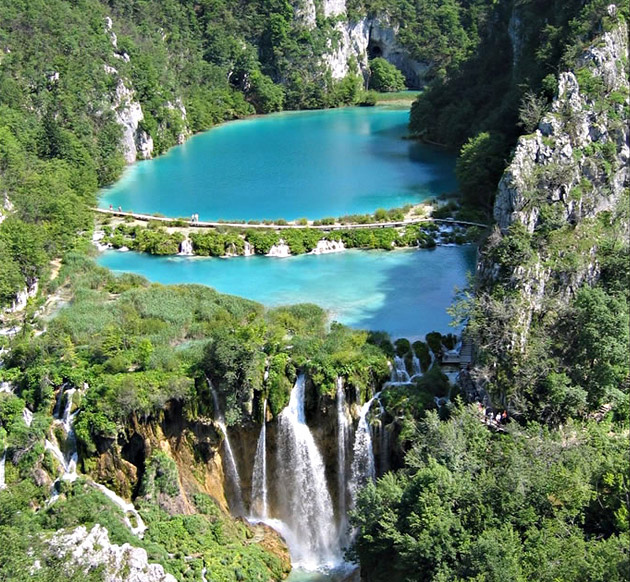 5. Coron Island, Palawan, Philippines
Coron Island is an awesome place to visit, the wedge-shaped limestone island with its coastal areas are covered by mangrove forest. The island has seven lakes which are known to be the cleanest in the country.
6. Quinta da Regaleira, Portugal
Quinta da Regaleira is a magnificent estate located near the historic centre of Sintra and lies within the Cultural Landscape of Sintra in Portugal.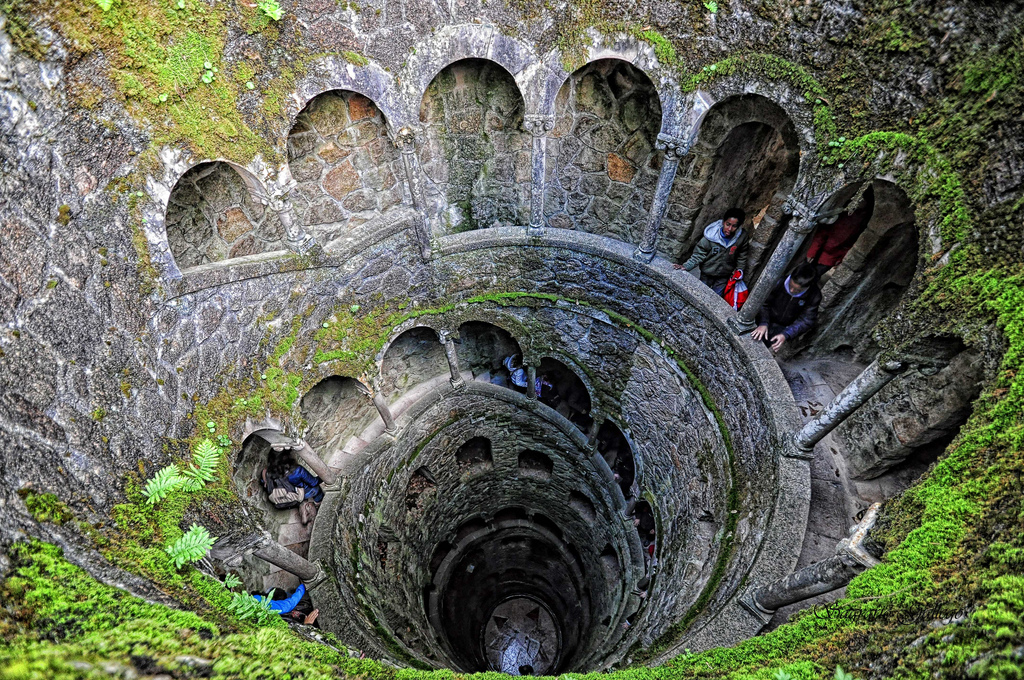 7. Ice Canyon, Greenland
Ice Canyon is Greenland's Grand Canyon, which lies beneath ice sheet that spreads around most of Greenland. Greenland is a self-governing country, located within the Kingdom of Denmark.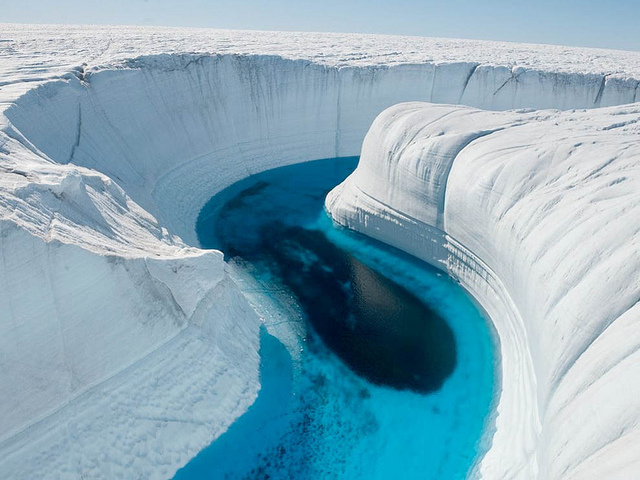 8. Cinque Terre, Liguria Region of Italy
Cinque Terre is an isolated part of the north-western Italian region of Liguria. Cinque Terre means 'five lands' and is composed of five small villages surrounded by coastline and hillsides. Cinque Terre is a UNESCO World Heritage site and it is a popular tourist destination.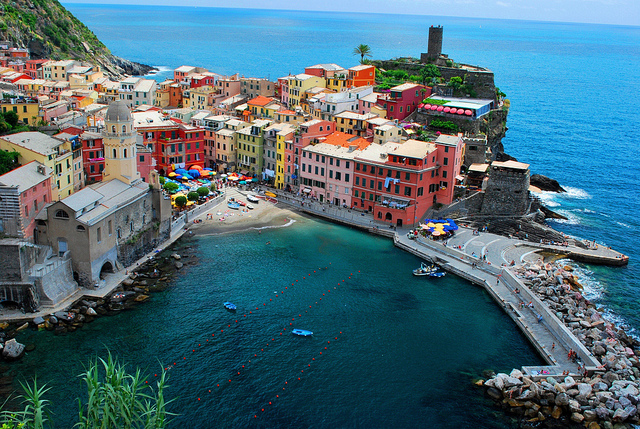 9. Tunnel of Love, Ukraine
Tunnel of Love is a beautiful attraction in Klevan, Ukraine. It is an incredible natural railway surrounded by green leafy trees. Tunnel of Love is a romatic place to visit with your loved one.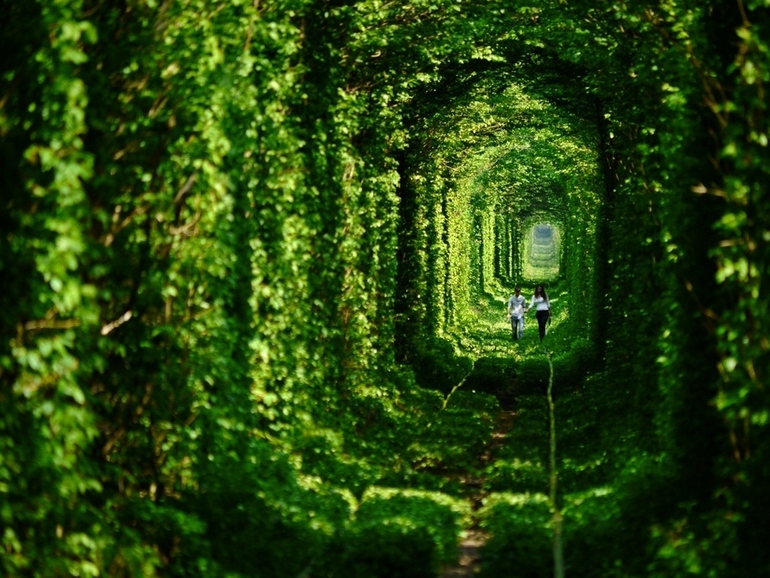 10. Huanglong, China
Huanglong is a scenic attraction located in China. Huanglong is known for its colourful lakes, snow-capped peaks and Chinese glaciers. It's a UNESCO World Heritage site and a popular tourist attraction.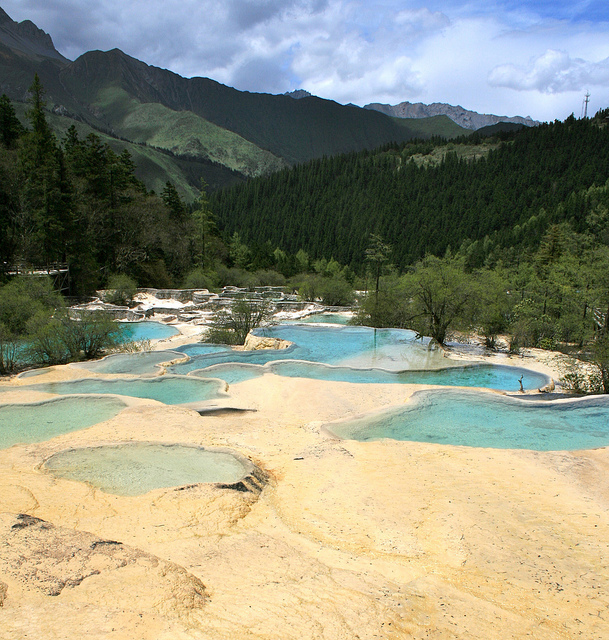 11. Christ the Redeemer Statue, Rio
Christ the Redeemer Statue is an iconic statue of Jesus Christ in Rio de Janeiro, Brazil. Millions of tourists visit this statue every year.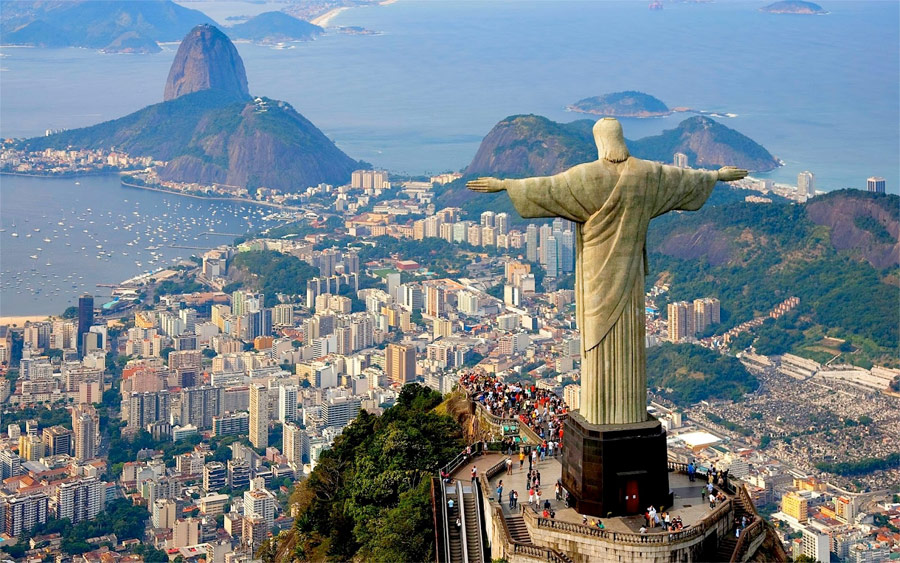 12. An Underwater Restaurant in the Maldives
An Underwater Restaurant, known as Ithaa Undersea Restaurant is located in Alifu Dhaalu Atoll, Maldives. This is the first undersea restaurant in the world and it lies five metres below sea level.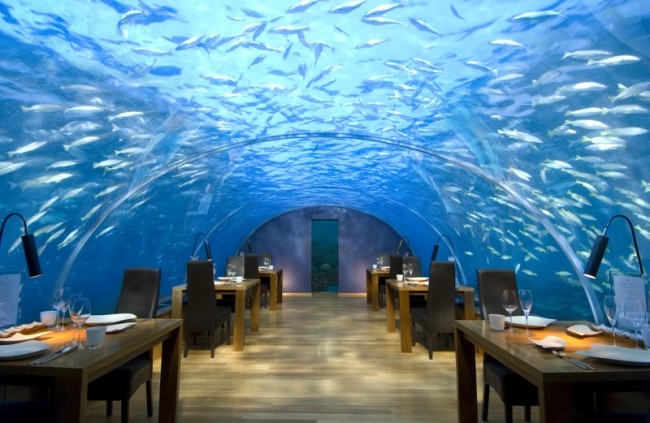 13. Blue Lagoon, Reykjavik
Blue Lagoon is a geothermal spa located in Reykjavik, Iceland. Blue Lagoon is one of the most visited attractions in Iceland. The attractions are reputed to heal people suffering from skin diseases using mineral-rich water.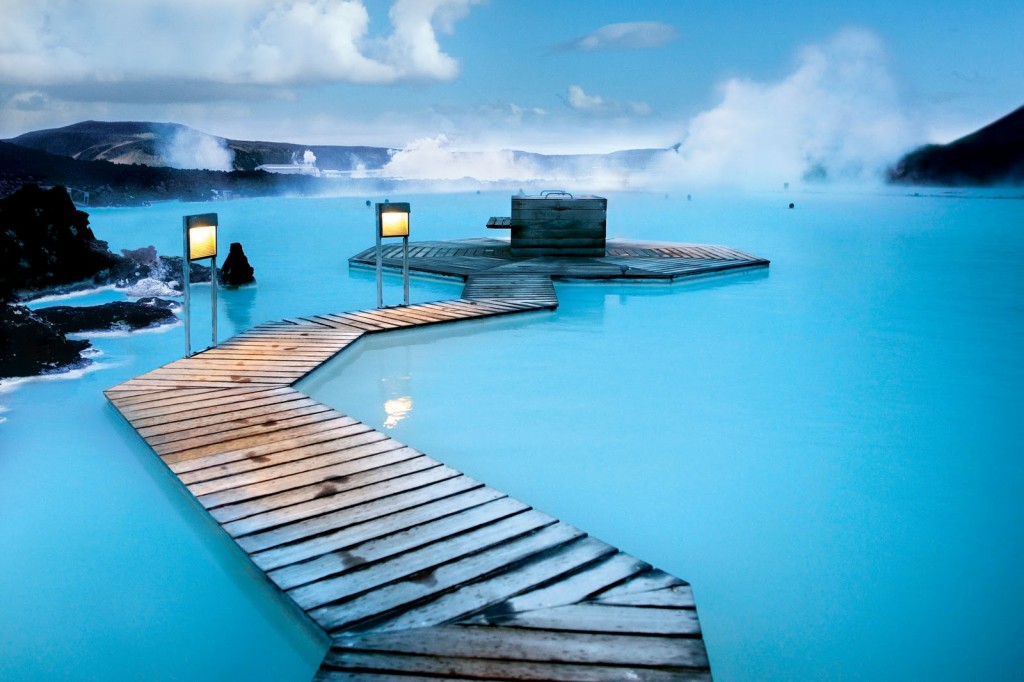 14. Five Flower Lake, Jiuzhaigou, China
Five Flower Lake, also known as the Wuhua Hai, is the most beautiful lake in China. Wuhua Hai is the treasure of Jiuzhaigon National Park in China. The Lake is multicoloured – it twinkles with different shades of turquoise colours with its floor cluttered with fallen age-old tree trunks.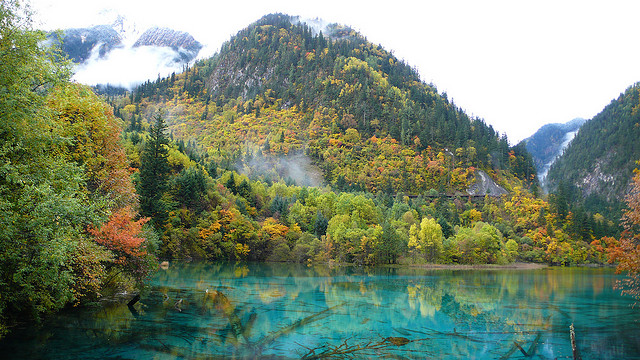 15. Cape Town
Cape Town is an amazing place to visit. The city is located in Western Cape, South Africa. Cape Town offers a variety of amazing attractions such as Table Mountain and Waterfront.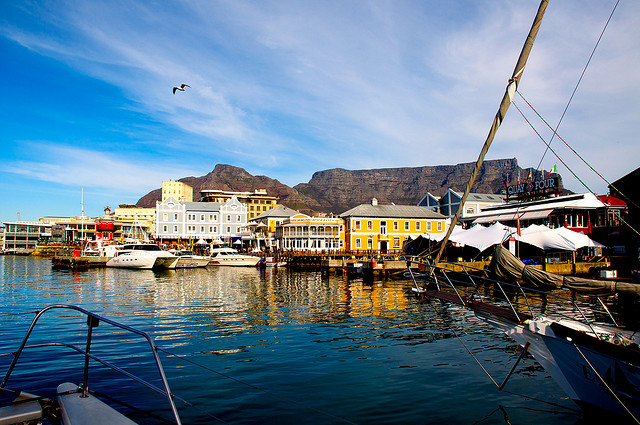 16. Great Pyramid of Giza, Egypt
Great Pyramid of Giza is the oldest and largest of the three pyramids in the Giza Golgotha. It is one of the most visited attractions in Africa. The Great Pyramid of Giza is also the oldest of the Seven Wonders of the Ancient World.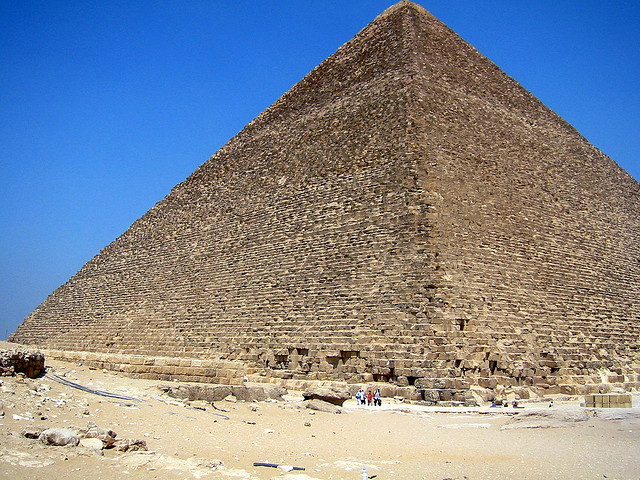 17. Sao Miguel Island, Portugal
Sao Miguel Island also known as The Green Island is the largest and most populated island in the Portuguese archipelago of Azores. This beautiful island is an enthralling natural wonder.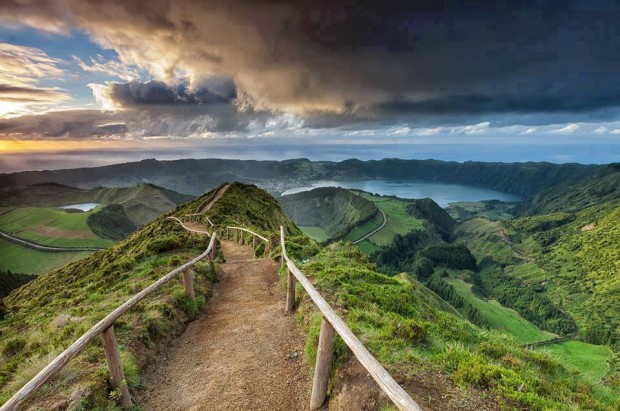 18. Victoria Falls, Zambia-Zimbabwe Border
Victoria falls is one of the most beautiful and unusual waterfalls in the world. Victoria Falls lies between Zambia and Zimbabwe.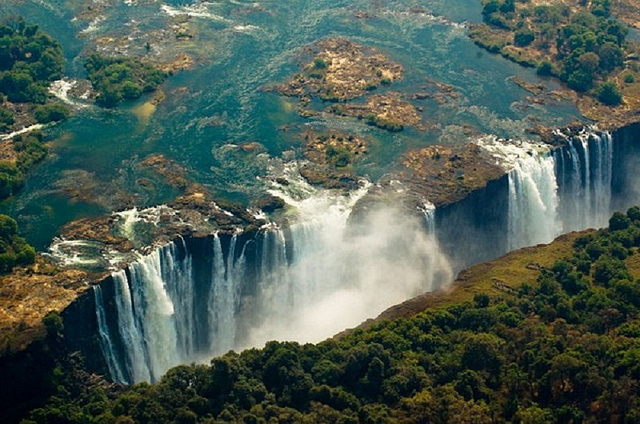 19. Tanah Lot Temple
Tanah Lot Temple is a pilgrimage Hindu temple built on a big rock, which is surrounded by seawater.  The temple is a popular tourist attraction situated in the Indonesian Island of Bali. Tanah Lot Temple is located in Tabanan Regency, Bali.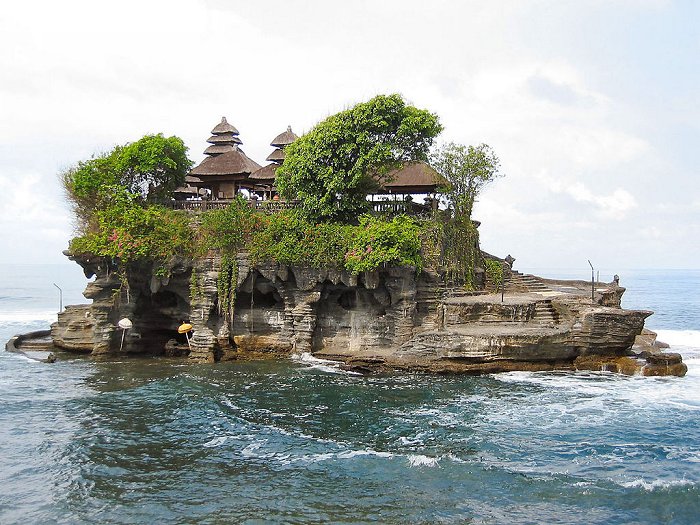 20. Chateau de Chillon, Montreux
Chateau de Chillon is an island castle located on Switzerland's most beautiful lakeshore, 3km from Montreux.