The 13 richest countries by gross domestic product (at purchasing power parity) per capita. Using the purchasing power parity (PPP) value of all final goods to show the true value of the dollar within a country in a given year. Oil nations continue to dominate the list in 2017 as they did in 2016.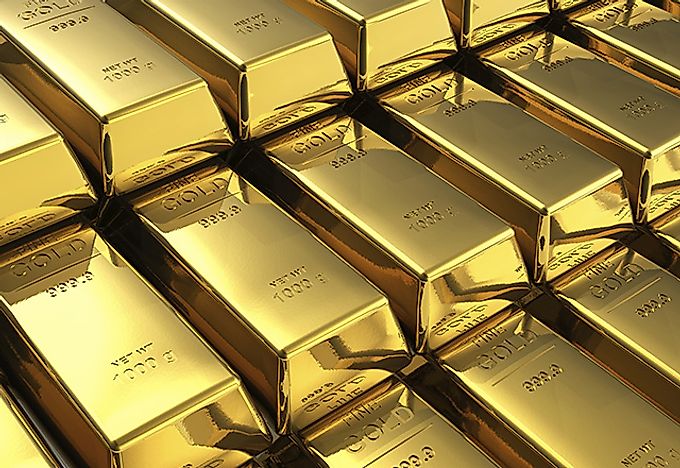 13 – Austria – $50,07 GDP (PPP) per capita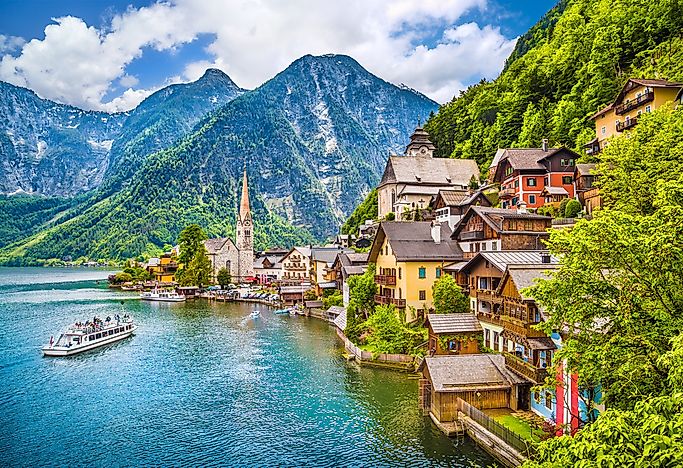 The alpine nation has a population of about 8.7 million people with a healthy per capita income of $50,078, which is about four times higher than the per capita income for the average person globally. Its robust service sector and its proximity to Germany provide a ready market for its steel, iron and agricultural products. The Capital city, Vienna is the fifth richest metropolis in Europe behind Hamburg, London, Luxembourg, and Brussels.
12 – Netherlands – $50,898 GDP (PPP) per capita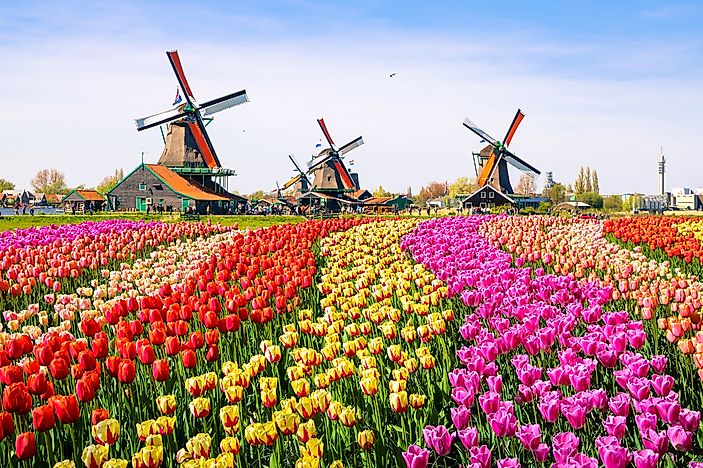 With 16.8 million people, and a per capita GDP of $50,898 the Dutch are more than just a tulip country. Its success comes from three key sectors: mining, agriculture, and manufacturing. Many people do not know that the Netherlands is actually a kingdom of four countries: Aruba, Curaçao, the Netherlands and Sint Maarten but the Netherlands makes up 98% of the total land area in the Kingdom.
11 – Saudi Arabia – $54,431 GDP (PPP) per capita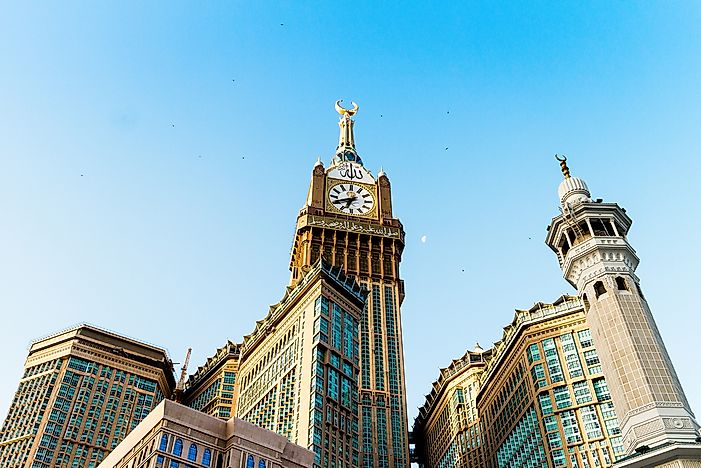 Saudi Arabia is one of many oil-based economies with strong government control over major economic activities that enjoy high GDP. Its GDP (PPP) per capita is $54,43`. Saudi Arabia possesses 18% of the world's proven petroleum reserves and ranks as the largest exporter of petroleum. It played a leading role in OPEC for many years.The petroleum sector accounts for almost all of Saudi government revenues and export earnings. Despite possessing the largest petroleum reserves in the world, its per capita income is much smaller than of that of smaller Persian Gulf neighbors.
10 – The United States – $57,467 GDP (PPP) per capita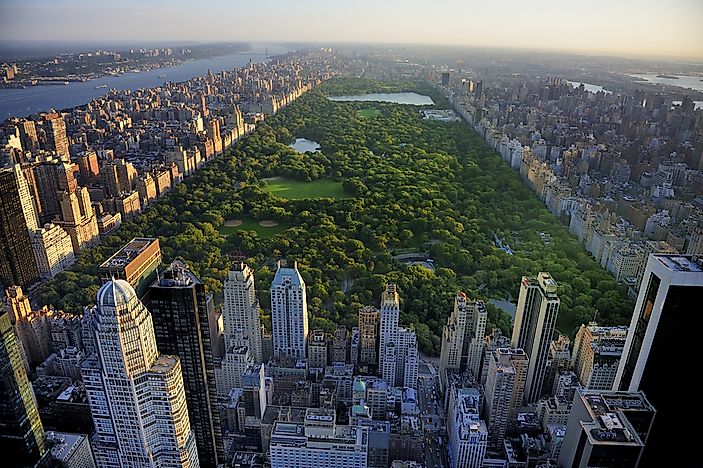 While most nations on the list have small populations (relatively), it is impressive that the world's largest economy, the United States, can maintain a per capita GDP (PPP) of $57,467, considering its population of over 310 million people. Reasons behind its success include its large domestic automotive industry, technological sector that foster innovation, and a system of democracy that protects entrepreneurial and intellectual property rights.
9 – Switzerland – $62,882 GDP (PPP) per capita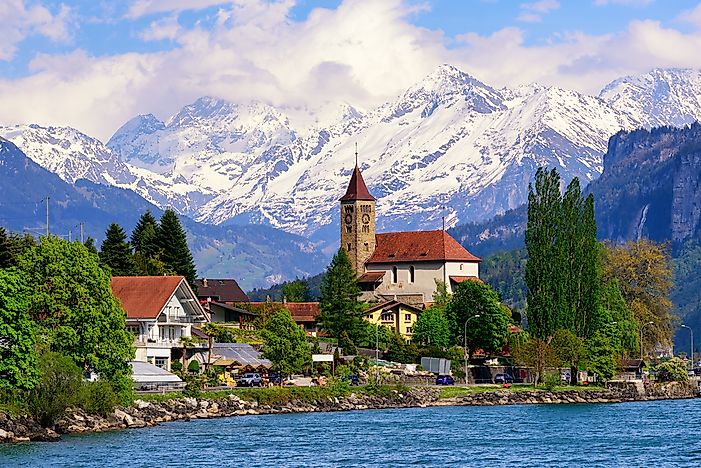 The GDP (PPP) per Swiss citizen is $62,882. Swiss banking and financial institutions keep this country and its economy afloat. It is important to note that some of the wealthiest people and companies in the world own Swiss bank accounts and therefore Switzerland has excess capital to use for investment purposes. Zurich and Geneva, Switzerland's most well-known cities, have consistently ranked among among the top ten worldwide in terms of standards of living.
8 – Norway – $59,302 GDP (PPP) per capita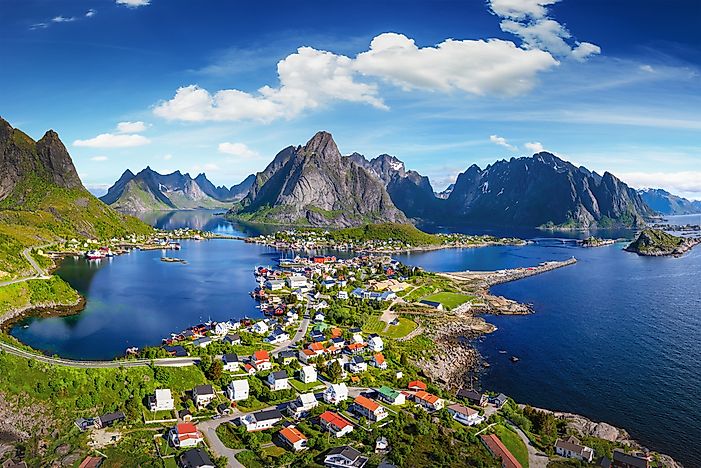 This Nordic nation's per capita GDP of $59,302 allows its 4.97 million people to reap the benefits of a small yet robust economy. Driven by fishing, natural resources, and major petroleum exploration, Norway is the eighth largest exporter of crude oil, 9th largest exporter of refined oil, and 3rd largest exporter of natural gas in the world.
7 – Ireland – $68,883 GDP (PPP) per capita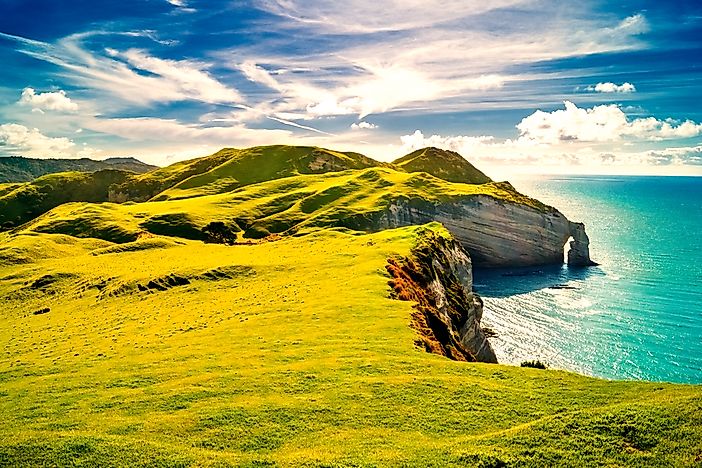 The Emerald Isle has a per capita income of about $68,883 with a population of about 4.8 million people. The main industries that boost its economy are textiles, mining, and food proctuon – staple products in any economy. In OECD (Organization of Economic Cooperation and Development) rankings, Ireland actually places 4th overall.
6 – The United Arab Emirates – $72,419 GDP (PPP) per capita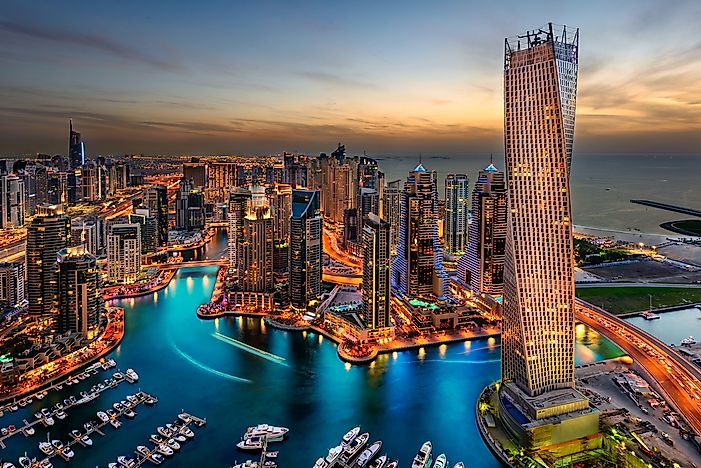 This Middle Eastern federation of emirates has a land area of about 32,278 sq. miles, which means it could easily fit within New York State (54,556 sq. miles). With a population of 9.2 million people, it's a bit more populated than the state of New Jersey. A third of the $72,419 per capita economy comes from oil revenues, while the service sector and telecommunications also contribute significantly. The UAE is the second largest economy in the Arab world after Saudi Arabia.
5 – Kuwait – $73,817 GDP (PPP) per capita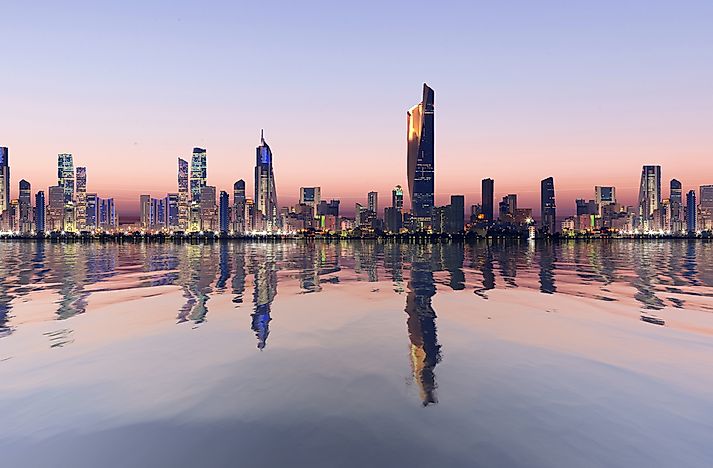 Kuwait is a small, relatively open economy and its citizens enjoy a per capita GDP (PPP) of $73,817. The highest-valued currency unit in the world currently is the The Kuwaiti dinar. With nearly 10% of the world's oil reserves, petroleum accounts for nearly half of GDP and 95% of export revenues and government income. In recent years, Kuwait has done little to diversify its economy due to positive fiscal situation.
4 – Brunei – $77,441 GDP (PPP) per capita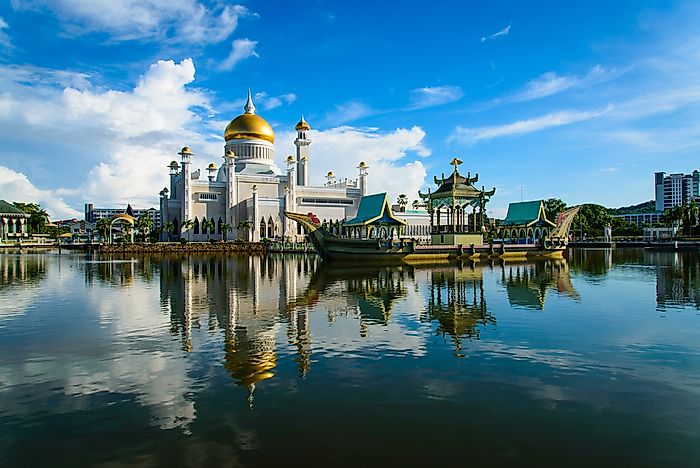 Brunei, a small country with a wealthy economy that is a mixture of foreign and domestic entrepreneurship, government regulation and welfare measures, and village tradition has led to GDP per capita (PPP) of $77,441. It is almost completely supported by exports of crude oil and natural gas. Like other oil countries in the list the government has shown progress in diversifying the economy away from just oil and gas.
3 – Singapore – $87,856 GDP (PPP) per capita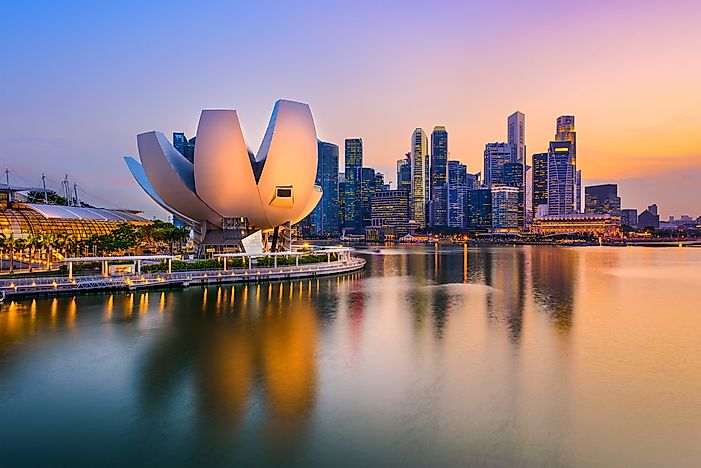 This tiny city-state has moved up from 5th position to take 3rd with per capita income (PPP) of $87,856, which is five times the average per capita income for an ordinary individual in the world. The basis of Singapore's wealth is its financial services sector, a chemical export industry, and its liberal economic policies that encourage growth and innovation. Singapore has the second busiest port in the world, exporting $414 billion of goods in 2011 alone.
2 – Luxembourg – $105,882 GDP (PPP) per capita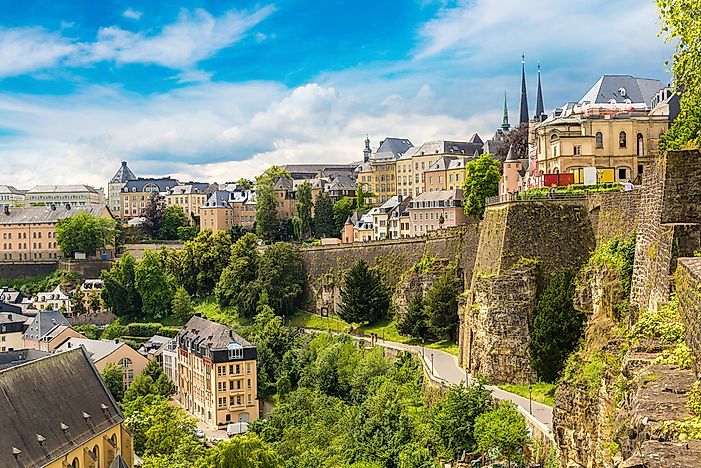 A symbol of wealth, number two on the list has a per capita GDP (PPP) of $105,882, which is nine times the world average. The backbone of this strong economy is its vibrant financial sector, prudent fiscal policies, and dynamic industrial and steel sectors. Banking in Luxembourg is the largest sector of its economy with an asset base of over $1.24 trillion alone.
1 – Qatar – $127,523 GDP (PPP) per capita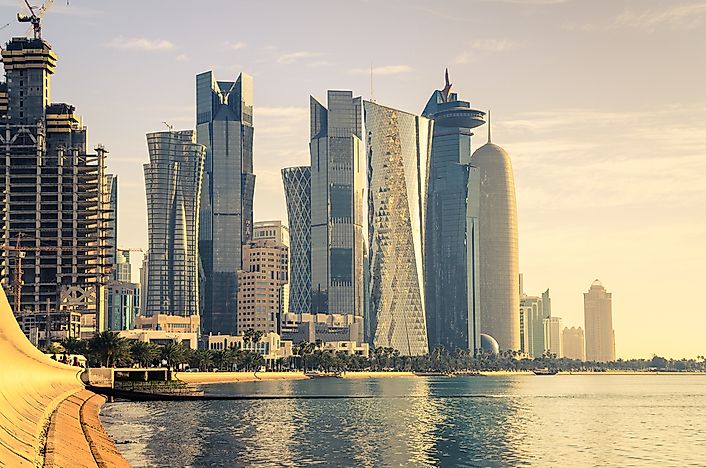 Qatar ranks number one on the list of the top 10 richest nations because of its high GDP (PPP) per capita of $127,523. Qatar has a well-developed oil exploration industry where the petroleum industry accounts for 70% of its government revenue, 60% of its GDP and 85% of its export earnings. Because of its wealth and economic success, it has been chosen as the host of the 2022 FIFA World Cup, the first Arab nation to ever hold this role. However, Qatar is also the most controversial country on the list for its use of forced labour from nations throughout Asia and parts of Africa.
Top 25 Countries and their GDP per capita (PPP) (Source: World Bank, 2016)
1 Qatar 127,523
2 Luxembourg 105,882
3 Singapore 87,856
4 Brunei 77,441
5 Kuwait (2015) 73,817
6 United Arab Emirates 72,419
7 Ireland 68,883
8 Switzerland 62,882
9 Norway 59,302
10 United States 57,467
11 Saudi Arabia 54,431
12 Iceland 51,399
13 Netherlands 50,898
14 Austria 50,078
15 Denmark 49,496
16 Sweden 49,175
17 Germany 48,730
18 Bahrain (2015) 47,333
19 Australia 46,790
20 Belgium 46,383
21 Canada 44,025
22 Finland 43,053
23 United Kingdom 42,609
24 Japan 41,470
25 France 41,466
.
.
.
.
120 Nigeria 5,867